Sorry For The Long Wait!!
on
August 16, 2011
at
12:16 am
So, here they are, those things that seem that were never going to see the light of day are FINALLY here! (and yeah, you're allowed to call me any name you want, I deserve it)
Anyways!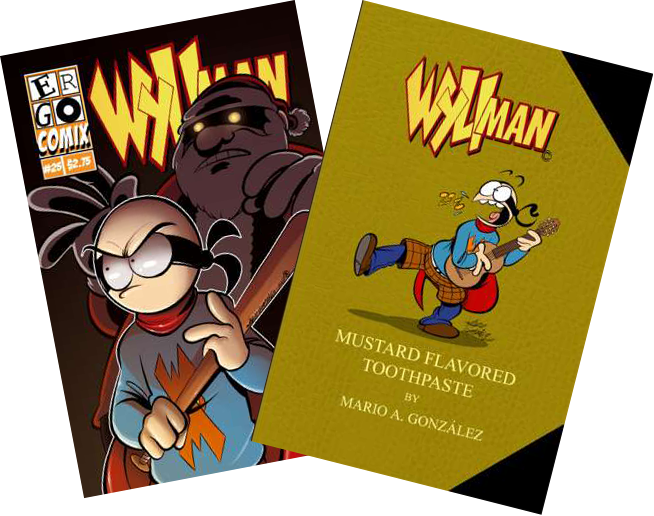 That's right! Issue 25 (the last issue printed in single issue format) and the third TPB are finally in the form of available.
For issue 25 we have the options of getting it in English and Spanish.
As for the TPB, right now it's available in English. The Spanish version will be held up a bit because of a special event happening in Mexico that I can't say right now but will be announced at the end of the month (and the TPB will be available in between then and the special event date, so stick around).
To the people that I promised a free copy of issue 25, and the winners of the Super Show raffle, your books are on your way now, the orders have been placed so it's just a matter of getting them printed and shipped to you.
And that's not all! For all you technology lovers that enjoy of reading comics from your portable devices created by witchcraft (just kidding… sorta), digital versions of, not only this, but all the TPBs so far WILL be available for only $5.99! (Actually, they are available now already, in theory, but the IndyPlanet Digital site is down for maintenance, so I'll let you know when it's up)
And that's it for now!
Mario A.~